You are here:
Train Learn Go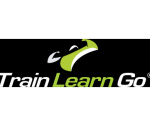 Short 45 minute sessions saving you time and money.
Type:

Service Provider

Categories:

Keywords:

General info

1-1 Personal Training & Expert Nutritional Consultancy delivered to your home.

Train Learn Go is an industry leading mobile personal training and nutritional consultancy. Our goals are to provide unsurpassed results to our clients all over the country through a mix of tailored training packages and science based nutritional guidance.

We offer Personal Training and nutrition specifically designed to not only transform the way you look but also address under lying health issues at the same time.

Our fully qualified professional consultants will listen to your goals whilst at the same time perform on the spot assessments in order to build a picture of your overall physical condition. This information will then be used to prescribe exercise and nutrition that will not only provide you with the result you want but also the result you need!

To Learn more about TLG why not book in for a FREE no obligation Consultation today!
BUSINESS REVIEWS
Add review
There are no reviews at the moment