You are here:
MagiKats Maths and English Tutoring
MagiKats Maths and English Tutoring
Our Tuition Centres are places where children and teenagers come to make the most of their potential.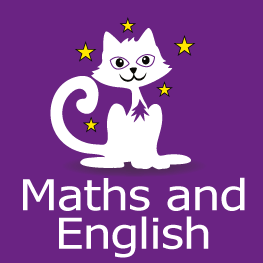 Our Tuition Centres are places where children and teenagers come to make the most of their potential.
Type:

Service Provider

Categories:

Keywords:

General info

So you love what you do for a living? Maybe you don't which is why you are looking for a franchise opportunity. Rediscover what it's like to be excited to get to work with the MagiKats franchise opportunity – plus earn a good living and make a difference to kids in your local community. So much more than just a business opportunity, this is your chance to choose your future.

Joining MagiKats means joining a successful operation that already has thousands of satisfied students across the world. We can give you the chance to build your business in one of the UK's fastest growing market sectors – and to develop a career to be proud of.

You do need a strong interest in education and a determination to succeed – but you need not be a teacher! Through our comprehensive training and support programme, we will help you to combine your talents with those of a carefully selected staff, so you can grow your own business.

Sarah Bell-Woods, who runs the MagiKats Hove Tuition Centre, commented, "MagiKats is a franchise for anyone who loves seeing children succeed, and it works for anyone – whether they have experience in education or come from a totally different background. MagiKats provides all the teaching materials, all the training and even offers personal marketing support if required. All a franchisee needs is enthusiasm, commitment and energy – setting up a new business is definitely hard work."

Sarah Marsh, Director of Operations at MagiKats HQ, adds, "When recruiting a new MagiKats Principal (franchisee), I look to collaborate with them so they are set up and operating successfully in the shortest possible time. We have created an almost turn-key franchise operation of which I am personally extremely proud – and I want to be able to help new people in our network take maximum advantage of this package. At the end of the day, it is all about helping kids both across the UK and further afield to maximise their potential and we will do whatever we can to achieve that goal."

Do you share Sarah's vision? If so, then a franchise with MagiKats could be just what you are looking for.
BUSINESS REVIEWS
Add review
There are no reviews at the moment